The Winemaker, Tim Milos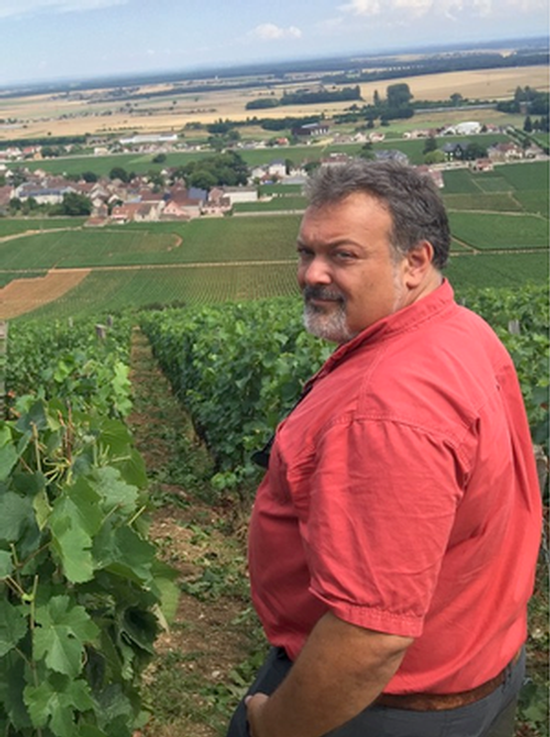 A fifth generation native Californian, Tim was born in San Francisco and raised in rural west Marin County. Pursuing a childhood interest in the life sciences, Tim attended U.C. Berkeley and Sonoma State University, from which he received a degree in Cell Biology, and worked at the USDA Plant Gene Expression Center specializing in gene mapping. He then attended the graduate school at Cornell University, studying Molecular Plant Pathology on a USDA National Needs Fellowship. While at Cornell, he was introduced to the art and science of winemaking through the friendship of a local winemaker.
Wine had always been a passion, but he had not made the connection between the enjoyment brought from a bottle of wine and its crafter. Tim's introduction to this noble combination of art and science changed his life's direction. After leaving Cornell, he worked at a small Finger Lakes winery, Lamoreaux Landing, as a viticulturist and cellar hand prior to attending UC Davis.
From there, Tim worked as a consulting winemaker for Dromana Estate in southern Victoria, Australia. He then headed back to California to S. Anderson Vineyard where he was promoted to Winemaker. Tim continued at S. Anderson and then Cliff Lede Vineyards after S. Anderson was purchased by Cliff Lede Vineyards. Presently, Tim consults for a number of wineries in Napa and Sonoma Valleys including a consulting partnership with renowned winemaker Marco DiGiulio for wineries throughout the North Coast.
The Vineyard Manager, Barbour Vineyards LLC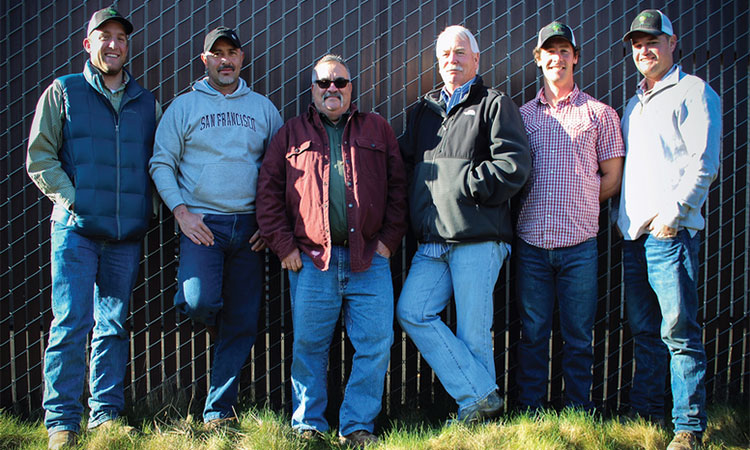 Founded in 1990 by Jim Barbour, Barbour Vineyards LLC is one of Napa Valley's leading vineyard management and development companies. Its clients include producers of some of the Valley's most sought-after wines and owners of its most respected vineyards.
About Jim Barbour
Jim Barbour was raised in Napa Valley and grew up working on his family's ranch in Rutherford. With over 30 years of experience, he has become one of Napa's most respected viticulturalists. During the span of his career, Jim has developed and managed over 1,200 acres of wine grapes. In addition to Aloft, he has worked with such names as Blankiet, Grace Family, Hundred Acre, DR Stephens, Pillar Rock, Revana, Pride, Amuse Bouche, Au Sommet, Barnett and Von Strasser Vineyards. He received a Bachelor of Science in Plant Science (Viticulture) from the University of California-Davis.
About Nate George
Nate George was born and raised in Napa and received a Bachelor of Science degree in Horticulture from Oregon State University. He's worked with Jim for over 13 years developing and managing some of the Valley's best vineyards. Prior to joining Barbour Vineyards, he worked for the Napa County Agricultural Commissioner's office for 14 years. He and his wife, Kathy George (Assistant Winemaker at Raymond Vineyards and Cellars) have two daughters, Layne and Annie.
About Jesus Rios
Jesus Rios was born in Llano, Michoacan and moved to the Napa Valley in 1986 where he landed a job with Burgess Cellars. He then worked at Frank Wood & Son, doing vineyard management for some of Napa's most respected vineyards. He joined Barbour Vineyards in 1991 and became a partner in 2003. He lives in Napa with his wife, Lupe, and their children, Jesus and Mayra.
Ron and Sue-Marie selected Barbour Vineyards LLC because Barbour adds a wonderful breadth of experience honed over decades.
Haber Family Vineyards is honored to be accepted as one of the farms they will be taking care of and very happy to be in the hands of both Tim Milos and the Barbour team.