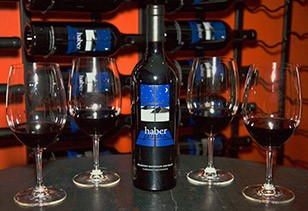 Haber Family Vineyard Wines
Our current releases this year include our 2014 Howell Mountain Cabernet Sauvignon, 2014 Diamond Mountain Cabernet Sauvignon, and 2015 Carneros Chardonnay, all sold exclusively through our private mailing list and our Friends of the Vineyard allocation program. Each vintage of wine bears its own personality, the indelible mark of the season that produced it.
All previous releases are SOLD OUT.
Join our Mailing List to receive notices of upcoming releases and to join our Friends of The Vineyard program waitlist.